Discover the best engagement shoot ideas, from creative poses to how to feel comfortable on camera.
Considering an engagement shoot? Then you have come to the right place. Take a look at our ultimate guide to engagement shoots, packed full of creative ideas. Including why you should even have one, how to pose and what to do to feel comfortable.
We'll start at the very beginning. If your wedding photographer has suggested an engagement shoot and you are not too sure what that even means, then let us explain.
What is an engagement shoot?
An engagement photo shoot is a fun way to capture some special photos of you both in the run up to your wedding. These photos can be as formal or as relaxed as you would like. You might want a shoot at the home you have made together, or at a location that is special to you.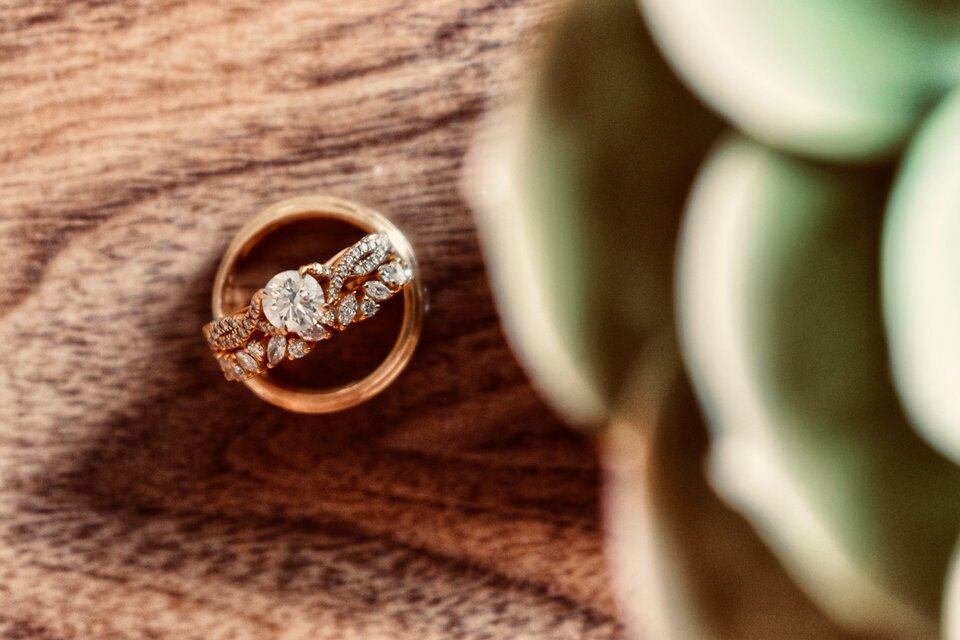 Not only does an engagement shoot leave you with some gorgeous photos and memories to keep. It's also a great opportunity to see how you feel in front of a photographer's lens – as this can feel pretty different to snapping a few selfies. Treat your engagement shoot as a practice run for the big day, get used to working with your photographer and most importantly – have fun!
Engagement photography – Locations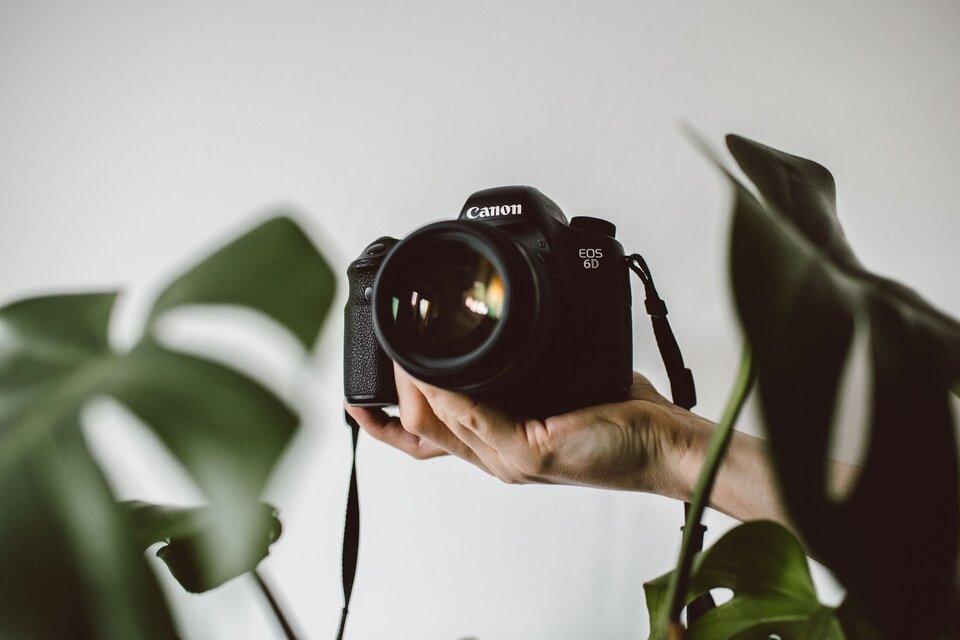 When choosing a location for your engagement shoot, consider how far your photographer is willing to travel and be clear on any fees that will be added for this. If you are not sure where to have your engagement shoot then our guide below is here to help.
At home
Perhaps home is where you got engaged, or you just want to be somewhere private where you know you feel super comfortable. If this sounds like you then a cosy engagement shoot at home could be perfect for you. Think about some of your favourite spots around your home and your garden where you might want to have some snaps.
On a country walk
One of the most popular styles of engagement shoot are those taken during a walk in the park or through the woods. The outdoor light is beautiful and out together in a relaxed environment is a lovely moment to capture. If you plan on having an ultra-glam wedding day then it's also lovely to have some photos that are in a completely different style.
In the city
If you are a city gal or guy at heart then engagement pictures as you explore your favourite bustling city will be a unique engagement shoot idea. In a more crowded location, you will no doubt get onlookers so if you're feeling shy a city location might not be for you. But if you're feeling like the star of the show then we say go for it!
At the beach
Another popular engagement shoot location is the beach. The relaxing waves, the pretty coastline and sparkling sand create the perfect backdrop. Whether it's the seaside in the sunshine or a crisp winter's day at the beach, you will be left with some beautiful photographs.
Engagement shoot ideas – Poses
Whether you want something informal and relaxed or a few structured shots, explore our list of most popular engagement shoot ideas and poses.
A sunset silhouette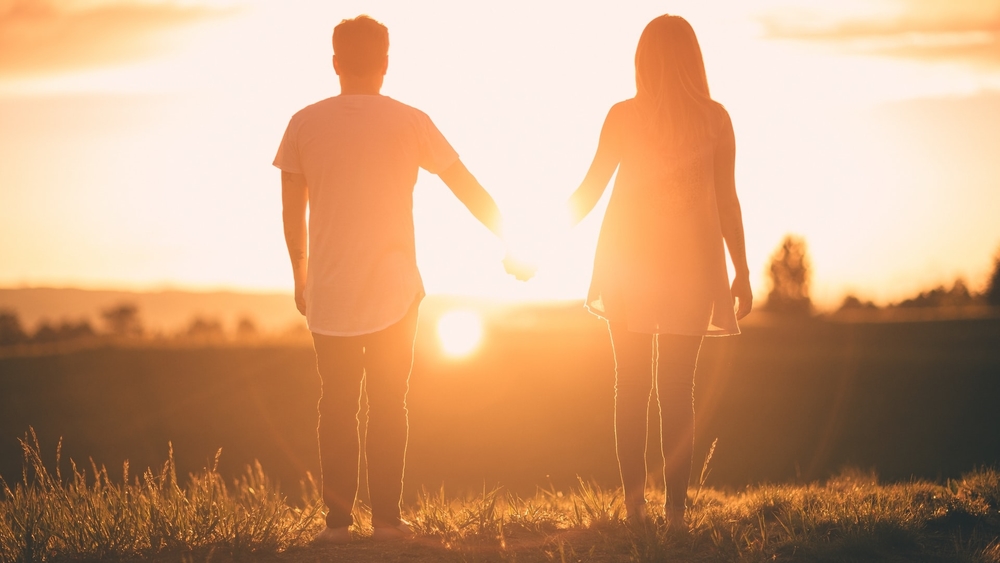 If you're feeling camera-shy then a striking silhouette pose is a great way to get started.
Tip toes for a kiss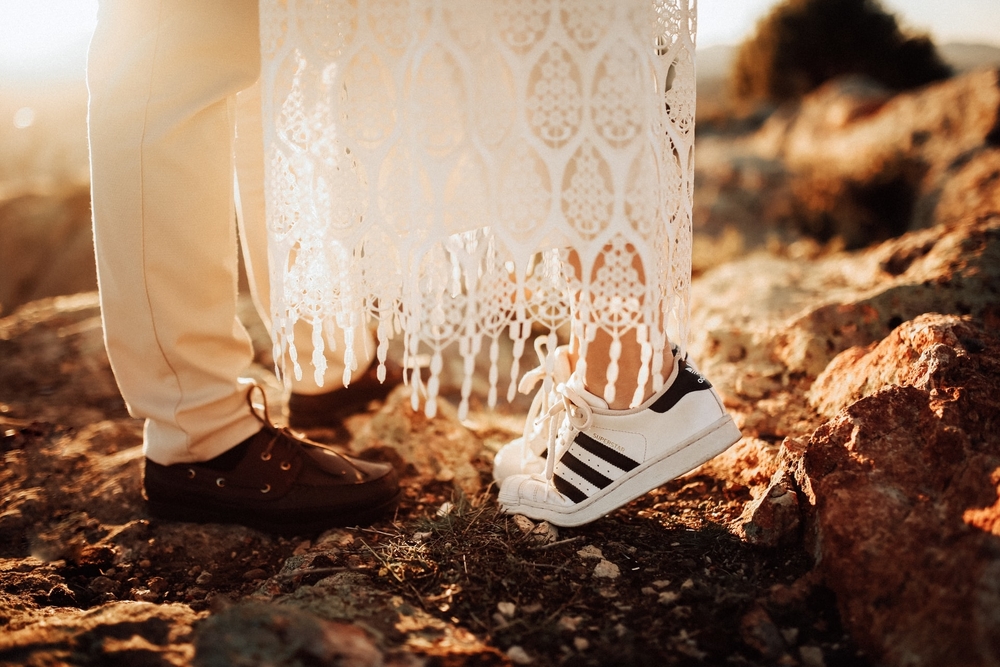 Make fun of your height difference with an adorable tip toes photo like this one.
Relaxed on a bench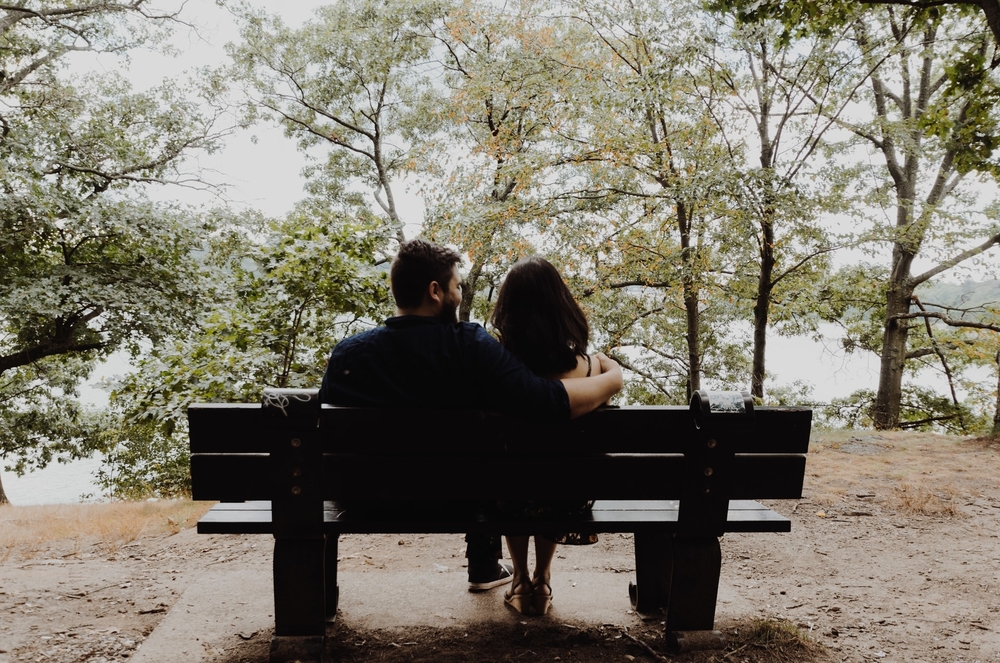 Keep things low-key with a casual shot admiring the view. It's also another great choice if you want to warm up in front of the camera.
Piggy back pics
Have some fun and keep things candid with a fun piggy back pic.
Make a heart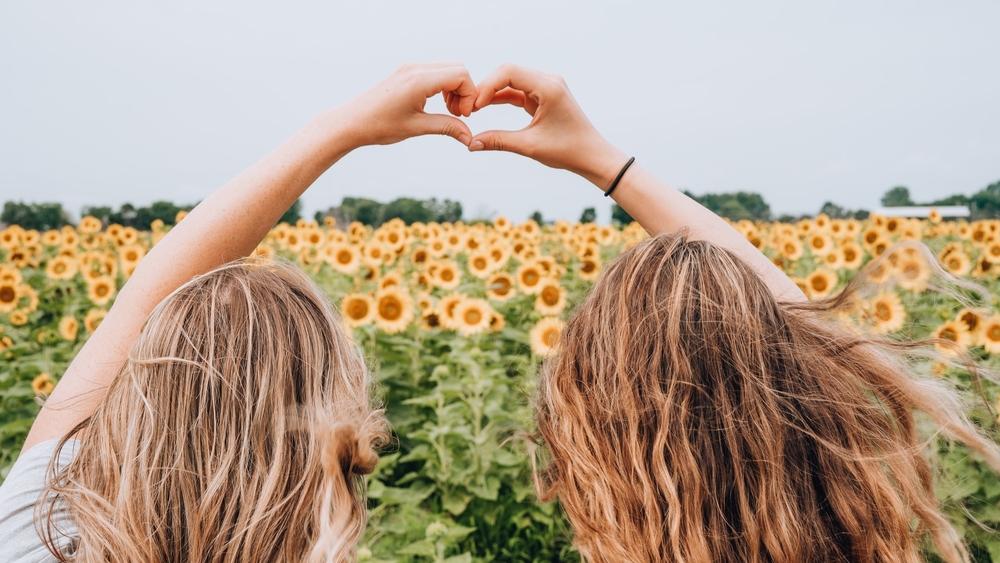 Head to a favourite places and then get creative with adorable poses like this one.
Dancing in the woods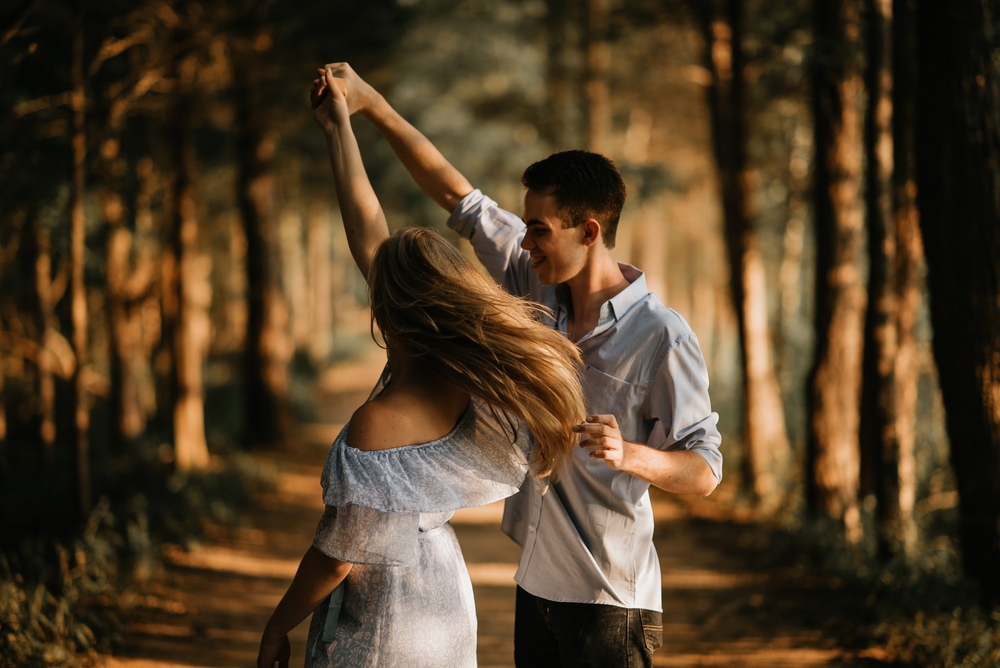 Who doesn't need more first dance practice? We adore this romantic moment captured on film.
Make the most wedding photo opportunities by also having a first-look shoot on your big day.